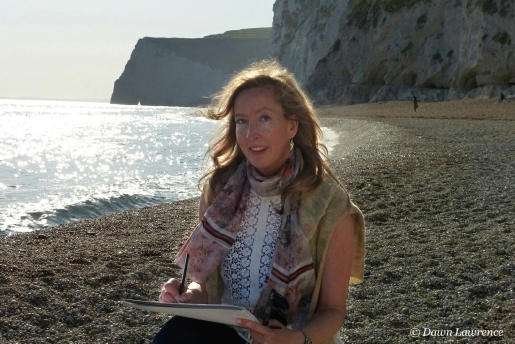 I have been working as a professional Artist since 1997 when my career took off after being invited on board RFA ARGUS by Admiral Terry Loughran to be the official artist to 702 Lynx Helicopter Squadron. As a qualified pilot, I was allowed to fly with the crew and capture a unique aerial viewpoint for the painting that now graces the wardroom of the squadron. This lead to many more commissions for the Royal Navy and foreign navies including those of Holland and Canada, culminating in my securing the commission from BAE Systems for the painting for the wardroom of HMS AMBUSH.
Painting Classic Yachts and the America's Cup was a natural progression to my work giving me the opportunity to travel to regattas around Europe to paint the various yachts in action. This encouraged me to discover new techniques with mixed media to create work that changes in different lights.
My work has been shown and sold at the Marine Gallery, Cowes and I was mentored by John Wyllie who exhibited my pictures in Kensington and Chelsea. I have also taken part in the Chianciano Biennale and shown work with the Gagliardi Gallery, London.
My painting Twilight Across the River Fal has been selected for the Westmorland Landscape Prize exhibition at the Rheged Gallery in Penrith, Cumbria which runs fromFriday 13

th

September to Sunday 10

th

November 2019.
Copyright maintained on all images displayed on this site. All rights reserved
Dawn Lawrence art, paintings, drawings, watercolour, oils, charcoal mixed media